Following are images of my project explorer. I want to store abc.txt on server. In which folder do I need to store them, and how to get the path of the file ?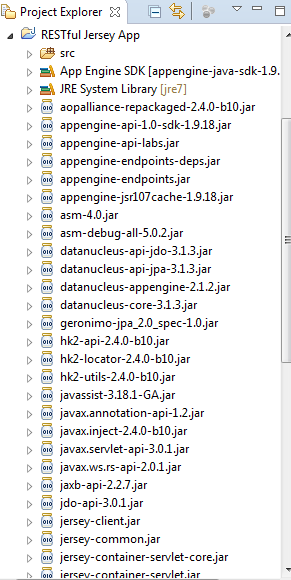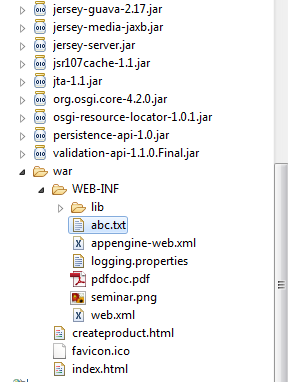 I have tried following path :
FILE_PATH="/RESTful Jersey App/war/WEB-INF/abc.txt"



I am not sure whether I am storing the file at right place.