Hello,
I am trying to create a connection to a database on one of my projects. When I try to create it, I get the error message below: "This server version is not supported". When I test the connection, the test comes out successful.
I am confused about the error message since the instance that I am trying to create the connection to is 2008 R2, so why is the error message telling me that I must have SQL Server 2005 Beta 2 or later?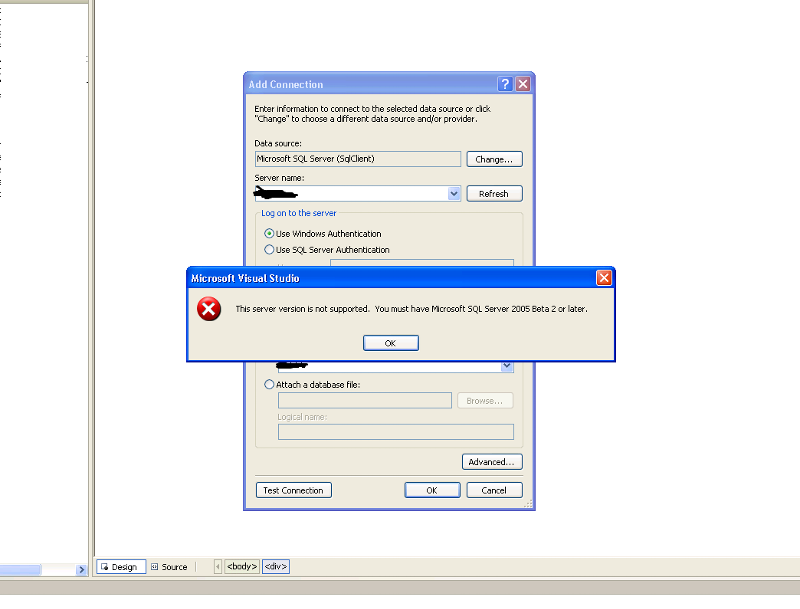 Any help will be greatly appreciated.
Thank you!