Hi,
I have two pages: dev2.magickitchen.com/inde
x.html and dev2.magickitchen.com/menu
/main_cour
ses.html
On index, on the left orange sidebar, when you hover over Gifts, Meal Bundles, etc, the flyout submenu is placed correctly.
But on the main_courses page, they cover up the rest of the navigation. See screenshot below.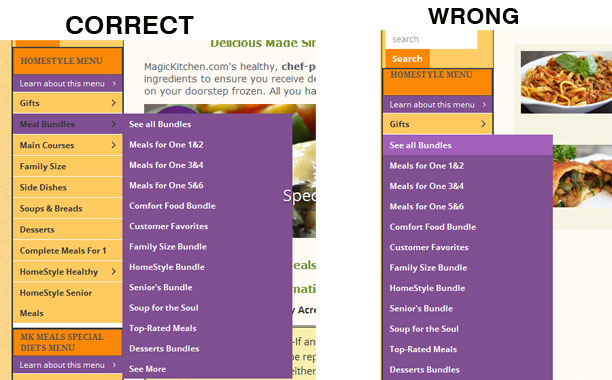 What is the difference? They are both using /SSI/leftnav.ssi. Thanks.