Hi Experts,
I'm receiving a warning each time I start Outlook, regarding the validity of a certificate on my mail server, which is run by my webhost. The error message is:
"The server you are connecting to is using a security certificate that cannot be verified.
The target principal name is incorrect.
Do you want to continue using this certificate?"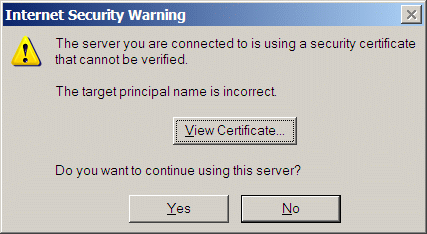 If I click "Yes", then all is fine (emailing works and no more warnings) until next time I stop & restart Outlook.
If I click "View Certificate", I can see these 3 tabs of information: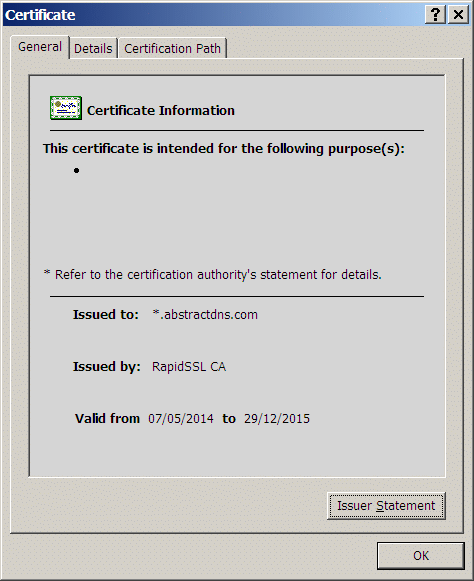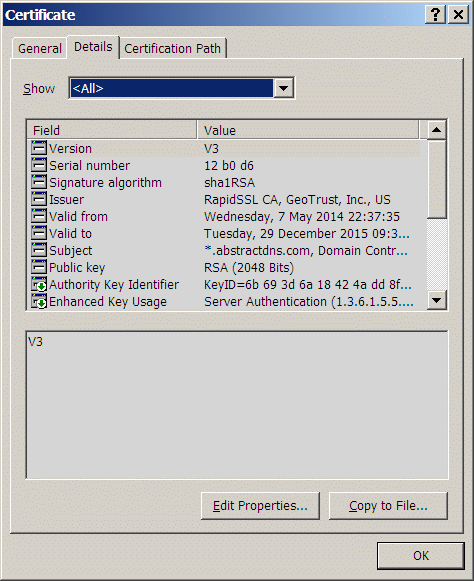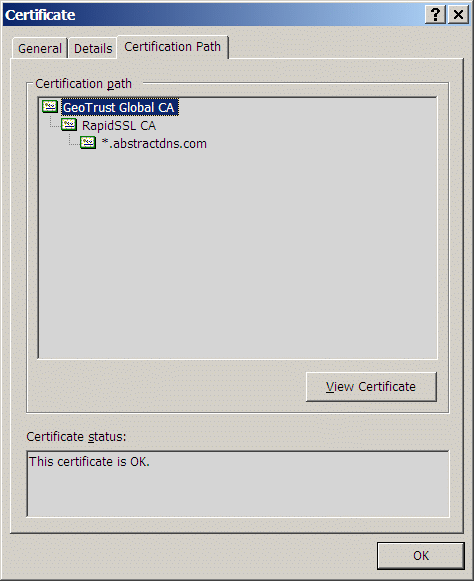 I started getting this warning after changing to an ISP which required outgoing emails to use SSL, so I had to change the SMTP port from 25 to 465 and select SSL encryption.
(Also note that our webhost's outgoing mail server requires authentication.)
I'm using Outlook 2007 (on WinXP), but I also need to help someone who's using Outlook 2013 (on Win7) and Windows Mail (on Win7) with the same problem.
I tried installing the certificate on the Outlook 2013 machine, via the "View Certificate" page, and it seemed to install OK, but I still had the problem.
I've seen a few web pages which talk about similar problems, but haven't seen any nice solutions to this exact issue yet.
Questions:
Q1. Is this warning occurring because the certificate is issued to *.abstractdns.com (which is owned by our webhost), and I have a totally different domain name for my email (let's say my address is: me@mydomain.com)?
Q2. How can I avoid this error message in Outlook 2007/2013 without having to buy a security certificate for our domain? Do I have to edit the registry as in "Method 4", here:
http://support.microsoft.com/en-us/kb/2783881
? I tried that with Office 2007 on WinXP and it didn't work. I also tried
http://support.microsoft.com/en-us/kb/276597
with Office 2007 on WinXP and it didn't work either.
Q3. How about Windows Mail?
Thanks.
Tel2