Client has a number of Published Apps in their XenApp 6.5 farm. One of those is a Desktop that is used by IT Admins. The app is set so that only one instance of the app runs per user: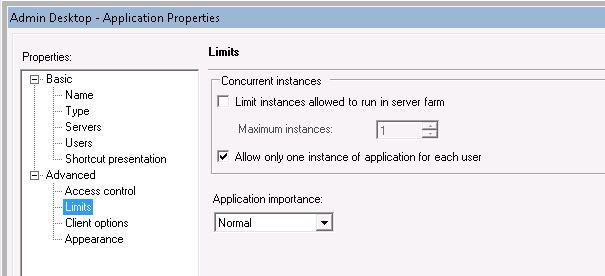 There is one Admin that keeps reporting the Admin Desktop getting stuck and asking IT Support to reset their session. This morning, this admin reported the same and on checking his sessions we see 6. 5 from one client device and 1 from another. All from Surface tablets:

Any way to prevent this?
Thanks
Mark/