Dear Experts:
A chart with figures for the last 12 months is depicted in the active worksheet
Every month the figure for the 'oldest' month is deleted and the figure for the latest month is added
The fill for the 2015 data series should be red, i.e. whenever a new month of the current year is added
the fill for that data point is to be filled red automatically, using a 'Worksheet_Change(ByVal)' macro
That is, every month a new red data point appears and a blue one is dropped.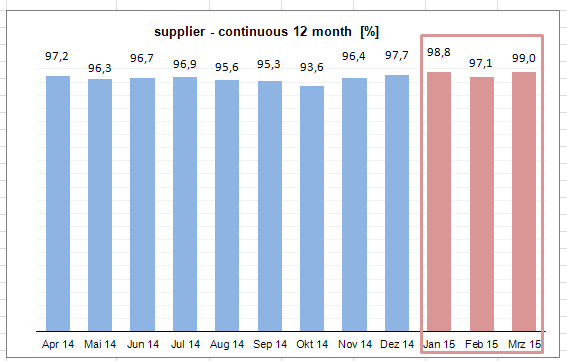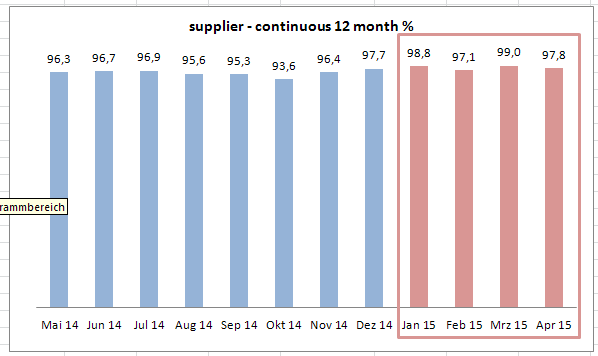 I have attached a sample file for your convenience.
Help is much appreciated. Thank you very much in advance.
Regards, Andreas
Data-Series-Color-Depending-on-month.xls