I have a server that I am building into a Hyper-V machine. It has 2 300 Gb Raid 1 disks that I am using for Server cor and then I have 6 - 900 Gb Raid 5 disks that I am going to use for my Hyper-V machines and data associated with the hyper-v machines.
In a Hyper-V installation how do I get Windows Server 2012 R2 to see a larger disk?
Please look at the 2 attachments.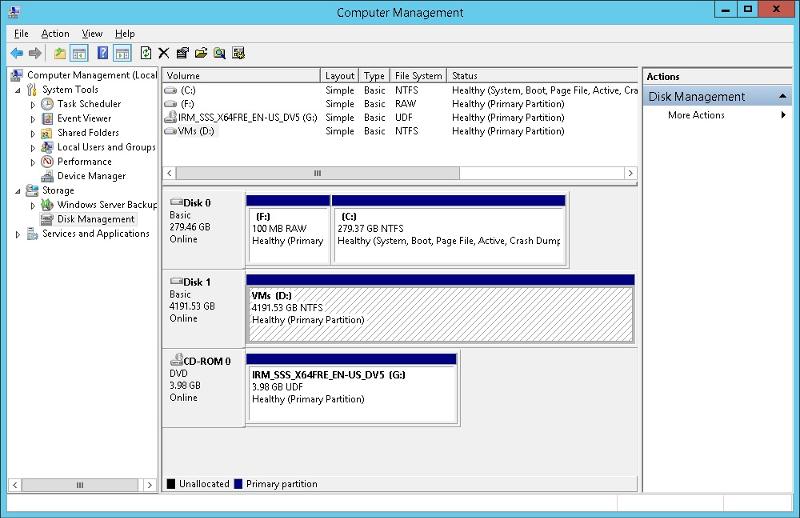 When I attempt to install Windows Server into Hyper-V I see the following disk(s) available.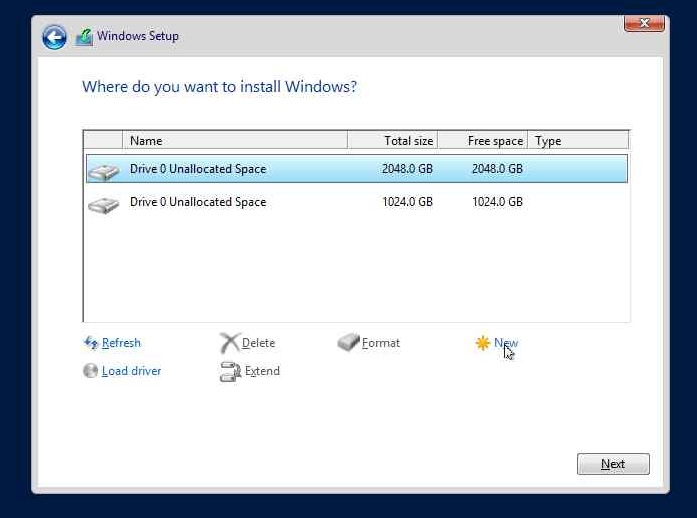 Howe do I get all disk space available?