Hi,
I've just found out that in one of my VCenter server, the setting to truncate the old content is not enabled: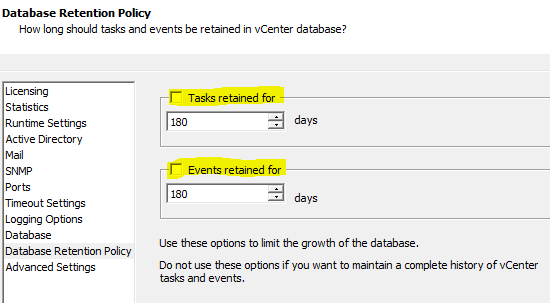 So I wonder what's the impact to the SQL Server or to the VCenter VM in particular when I put the checkbox there ?
Note: My Windows VCenter VM contains the SQL Server 2008 which is running low on disk space.
So before I run / execute the SQL T-SQL code in
http://kb.vmware.com/selfservice/microsites/search.do?language=en_US&cmd=displayKC&externalId=1025914
I just wonder how is the impact ?