Hi All,
May I know what is the purpose of enabling the Windows Shadow Copies feature in each of the drives when I cannot preform Previous Version easy file restore ?
See below options: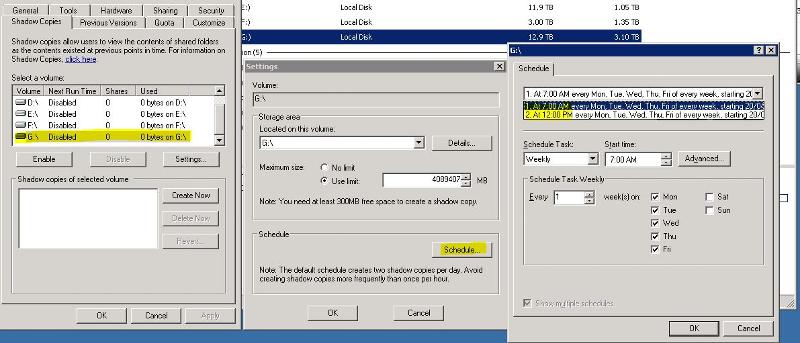 Note: the Drives here are all presented from HP EVA 6400 Storage array LUN as NTFS.
An see the below Previous Options that cannot be used at all: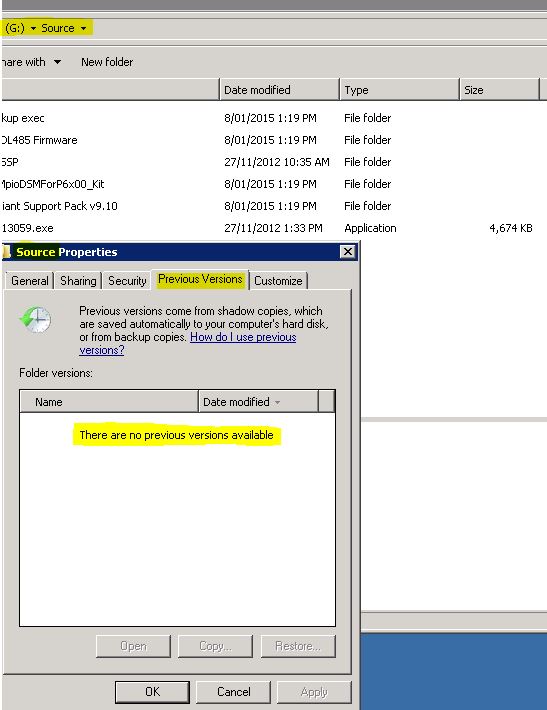 Any thoughts and comment would be greatly appreciated.
Thanks.