See error below. Get this error when clicking on a specific link after logging into the website:
https://fcs.doj.ca.gov/login.do
Using Windows Server 2003 to access that particular link from Google Chrome. Also tried IE with same results. I think it has something to do with Adobe. The version of Adobe on the server is Reader 11. This issue is isolated on just this server because we have many servers (cookie cutter) that do not experience this issue.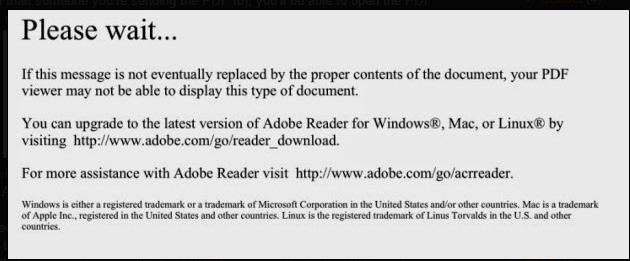 Here is what I tried but to no avail:
1. Rebooted server
2. Cleared cache and cookies.
3. Tried this BOTH IE and CHROME
4. Verified Adobe Reader Ver. 11
5. Uninstalled and reinstalled Adobe Reader