Hi,
I have a physical windows server 2008 R2 std. that I'm using as backup repository and media server from my Data Center backup software.
so it has got 4 big NTFS LUNs presented from the directly attached HP EVA 6300 named as D, E, F and G drives respectively.
The reason I need to turn off because it was not known why this feature was turned on in the first place by my predecessor, hence I've been advised by Symantec Backup exec support team to turn this feature off because it locks the files in the drive to be written to the tape drive. Not even Windows backup can write the file to the other drive because of this issue.
See the below screenshot before it is turned off in one of the drive: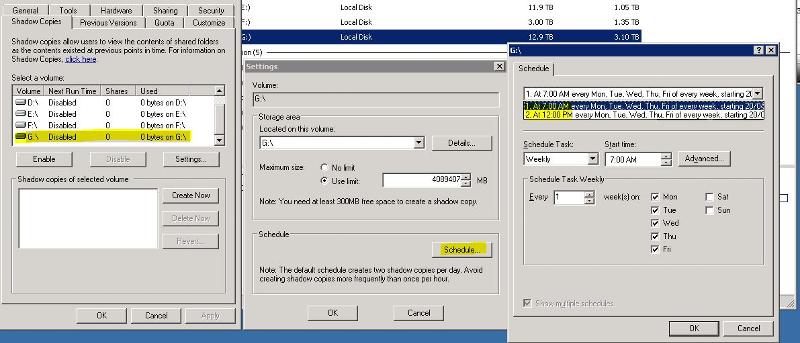 By defaults it is taking 2 snapshot per day.
and when I tried to delete the schedule above to turn it off completely, it always failed after the server reboot when I checked the setting again, see the screenshot below: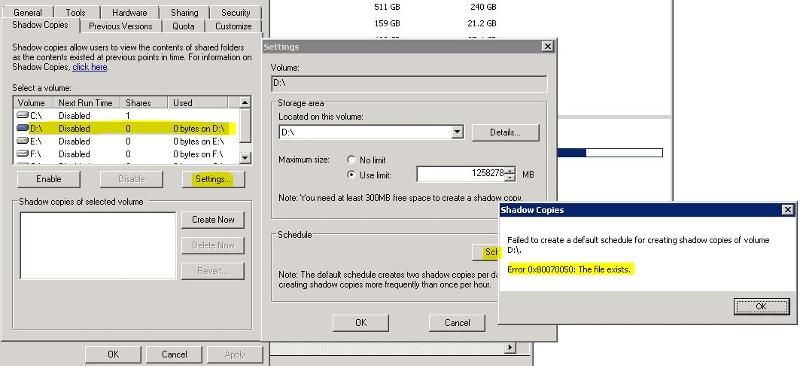 Upon checking on the Scheduled task, somehow this tasks is always recreated after I deleted the schedule: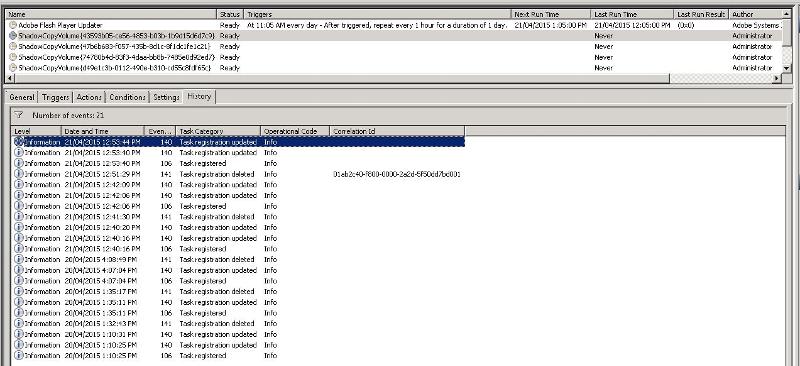 So the question is how to completely turn it off so that my Symantec Backup Exec application can backup the files in those LUNs to tape ?