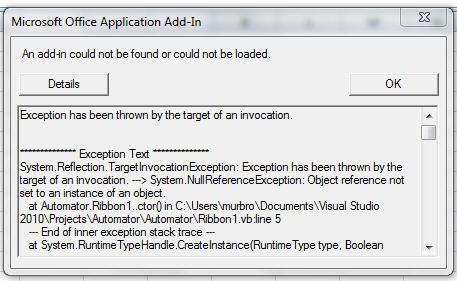 Hi
I have developed a number of Excel 2007 Add-ins in Visual Studio
After a few years of development I am suddenly getting an error
"An Add-in cannot be loaded" and the add-in that I am working
won't run in Excel.
I am not sure why this is happening.
I have only developed Excel 2007 Add-ins and last night started an Excel 2010 Add-in
I don't know if this has perhaps caused a conflict of sorts or if I just have too many add-ins
Either way this is a dire situation.....