I have a usb cable hanging outside at parking lot. We have all in-vehicle surveillance camera for our fleet. They upload video clips using the usb cable. It used to reside inside rain proof box, but drivers complained, and we got rid of it, now the usb cable just hands outside in the parking space for use.
It works well, but when there's heavy rain, the usb plug gets wet and it doesn't allow drivers to upload video clips. So, I was thinking to put some small rain proof rubber tube around the usb plug, but can't figure what material to use for the purpose.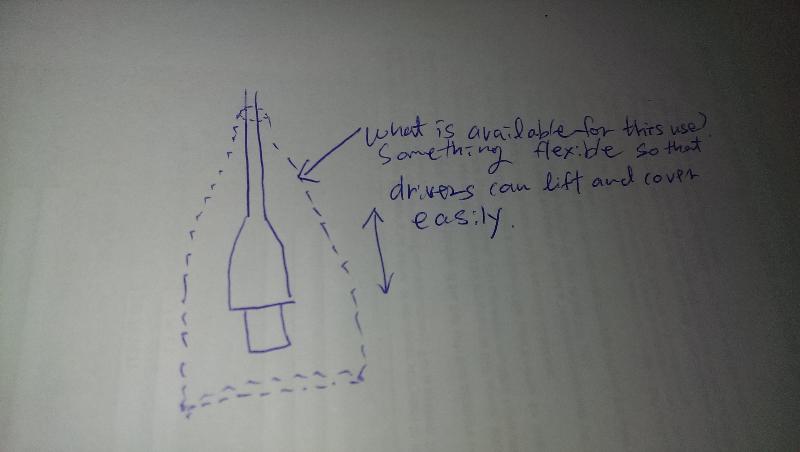 Anything just comes up to your mind to suggest?