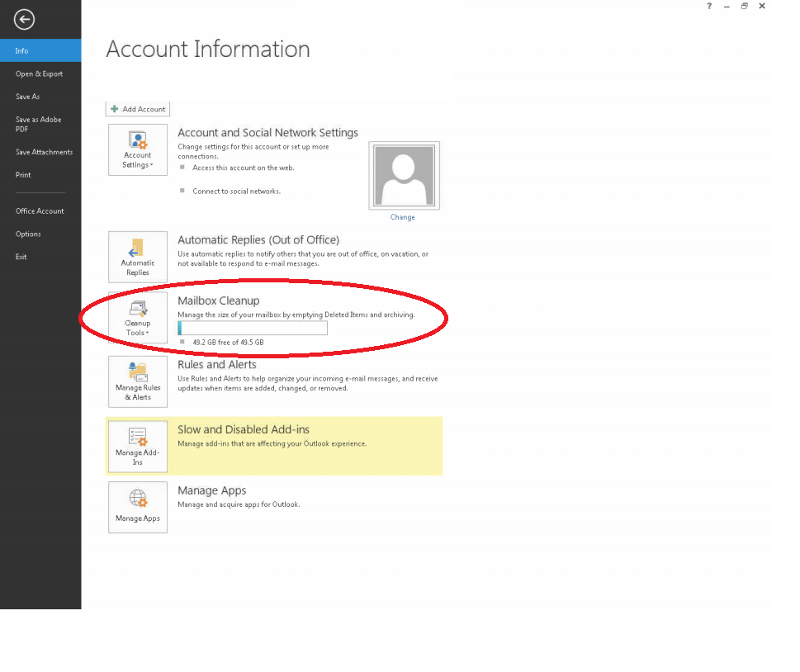 I want to have Outlook 2013 display the mailbox usage in the "Info" tab when set up with an Exchange 2013 server.
Currently the only scenario I see this usage is when Outlook 2013 is set up with Office 365's Hosted Exchange.  However when set up with a regular Exchange 2013 server it does not show.
Here is a screenshot of an Outlook 2013 client set up with an Office 365 account, it shows the Mailbox usage/Maximum (circled).
How can I get the same thing with Outlook 2013 and Exchange 2013?