I can't find a option in the ribbon for attaching a document/file to a discussion post in SharePoint 2013, either while creating a new discussion or Editing an existing one.
I know while we have focus on the Body field, we get multiple options like Upload file, Video and Audio and Picture... But all of them basically embed the files/documents into the body Rich-text. We can't view them as separate attachment files.
I have done a migration of Discussions from an external system to SharePoint 2013 using my custom tool. There i was able to attach documents(using Server side APIs) to discussions and those documents are viewed under Attachments field.(see the screenshot below)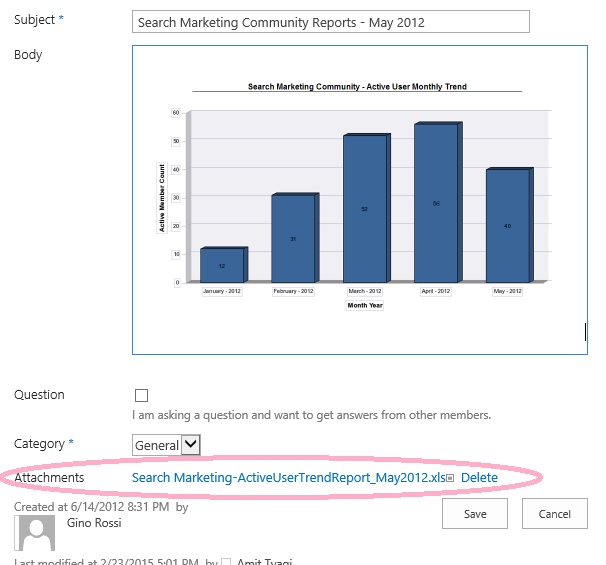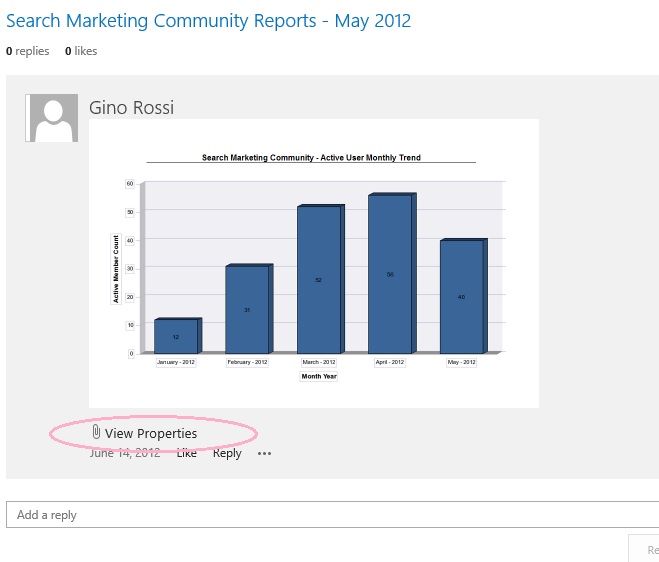 Question :
Is there some Configuration setting from UI or Powershell which enables the Attachment option on the ribbon ?
Enabling the Attachments option under the Advanced Settings doesn't help.