For some time now office updates fail to install. Other updates are OK. Originally there were 7 updates but after the last large download from MS it increased to these 13 files.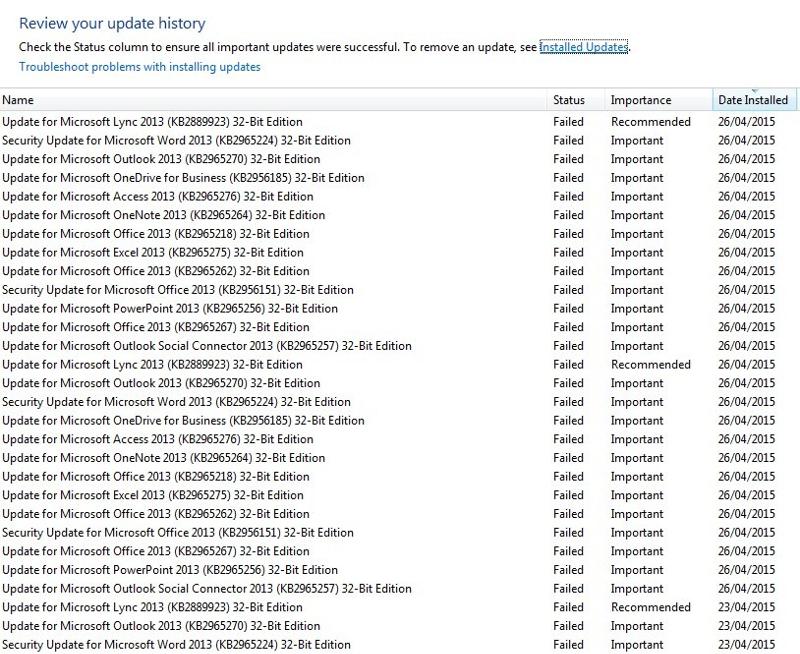 Also attached is the WindowsUpdate.Log
MESH 64bit PC
Windows 7 Home Premium Service Pack 1
MS Office Professional Plus 2013
Can you please help me sort this out.
WindowsUpdate.log