Hi All -
I'm looking to present records to my users this way.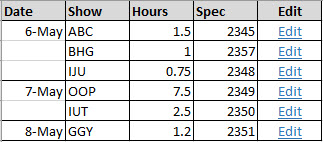 My challenge is this. If there are multiple records for the same date I only want to display the date once.
I'm stuck on a.) how to do this and b.) what would be the best tool to replicated my example above. (ie. GridView, Repeater, or something else)
Can you help?