I have been a mac guy for a long time but I find that I'm ignorant when it comes to identifying the correct drive in a network for finding and saving files. I'm not even sure how to best ask this question. I think it is about how to identify drives versus volumes and how they occur.
I have three computers networked wired or wirelessly. I am not able to clearly identify where files live and where they are being saved. They appear to be two different types of drives containing the same folders, but the icon representing each is a little different. It seems to be that one is a volume and one is a drive. My goal is to NOT have files saved anywhere except to the subfolder of a drive.
I am the only user and I also get permission blocks, even though the permissions have been repaired and granted. In the attached image, you can seen a folder with the "no permission" icon attached.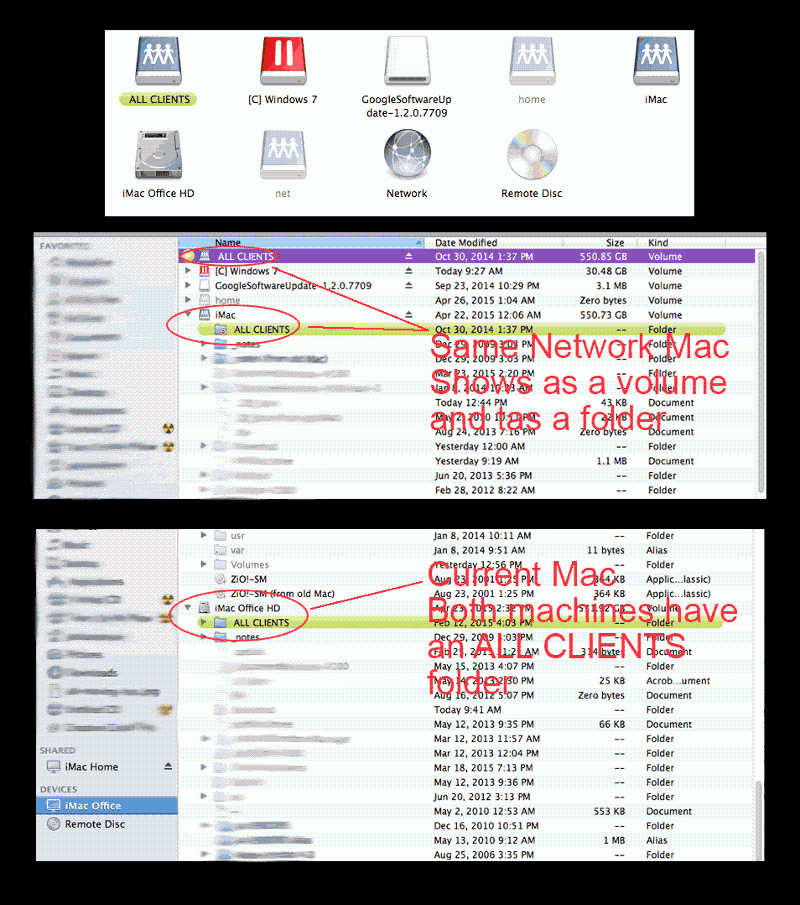 Is there someplace where I can learn more about how to identify these icons? I am attaching an image that shows two different hierarchies to help illustrate my problem.