We were visiting my wife's family in Brazil when we ran out of space on the memory card we were using on the digital camera (Sony DSC-W800). My brother-in-law took out the card and recorded the images onto a CD, so that we could take more photos.
Back in the UK and we are unable to view or open most of the images from the CD. The files we can see are in one directory and were taken before the trip on a different camera (Canon EOS 1100D), which are recorded as jpeg and CR2 files. The Sony photos are in a different directory on the CD (all .jpeg files) and none of them can be edited/viewed/opened on my laptop (windows 8.1 O/S)
Looking at the CD, the files are there, the properties for any file show their size.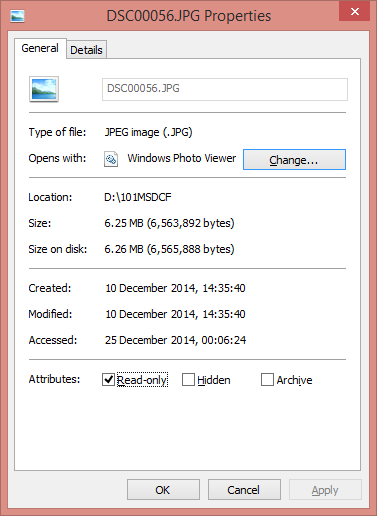 However trying to copy a file from the disc to my hard-drive with the intention of saving it with a different suffix didn't work since I got the following message.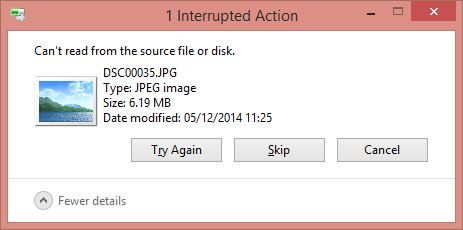 My brother-in-law deleted the files from his computer after recording them onto the CD (so that avenue is closed). I'm wondering what we can do in order to recover our photos?
TIA