Hi Experts,
I've installed a new Windows domain, all servers running Windows Server 2012 R2 Standard. It contains two domain controllers. One is running here in the office, the other one runs in the cloud. They are connected through a site-to-site VPN. Everything seems to work fine.
Today i wanted to check the replication between the 2 domain controllers. I used teh repadmin /showrepl command on both servers. Output is as follows;
DC1 output: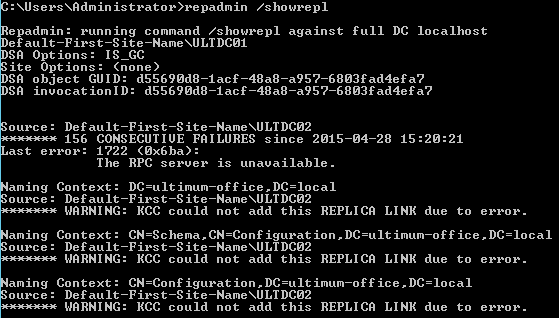 DC2 output: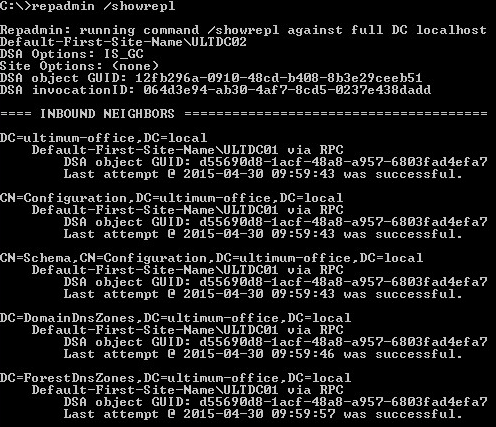 DC1 output contains errors. I checked the RPC service and it's running ok. What could be wrong here?