Hi,
We currently have a very old system of PERL Scripts that create Start Menu Folders and Shortcuts, based on whether or not a user has got the application installed on the machine.
For example the attached code extract checks which version of Office is installed and then places the appropriate shortcut in Start -> Programs -> Applications (we have many others too that go to different folders).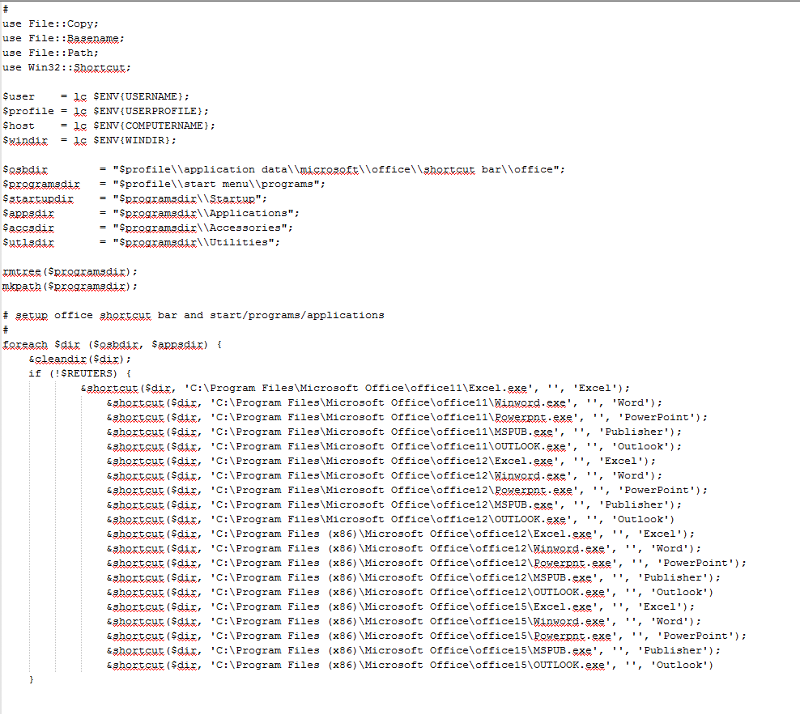 We are looking to retire the PERL as it runs on an old server and we don't want to keep relying on 15 year old code.
Is there a better way to replicate this either with a 3rd party product or ideally using group policy.
If so can someone please offer some assistance.
Thanks
Paul