I am using PPT 2013, and have no excel experience, and have not used the new style PPT charts.
I am trying to implement the following post:
http://www.experts-exchange.com/Software/Office_Productivity/Office_Suites/MS_Office/PowerPoint/Q_28663374.html
In the post it says Excel is integrated with 2013 PPT. I tried to duplicate the solution in the post above, but was unable to.
I start with a new slide, and go to INSERT->CHART->STACKED COLUMN
I see the following image: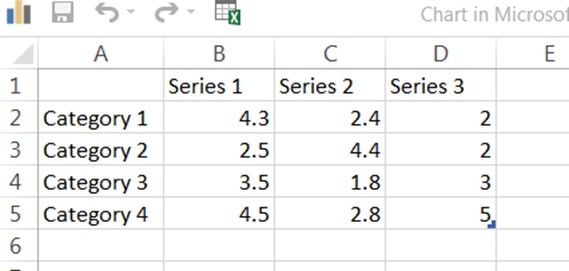 Which creates the following chart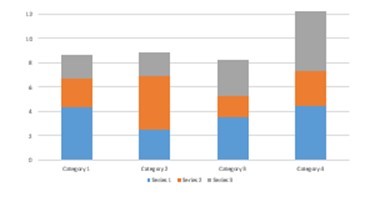 Using the previous post, I make the following change:

But this creates the following chart, which is not quite what I was looking for: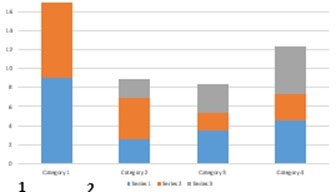 How can I fix this?
Thanks