We have a HP DL380 G9 with a Nvidia Grid K1
We have installed the VIB files & the x.Org Server is running.
We have deployed both Win7 & win8 VM's(VM tools deployed) the K1 shows up in Device manager but I don't believe it's working.
dxdiag shows "VMware SVGA 3D" only.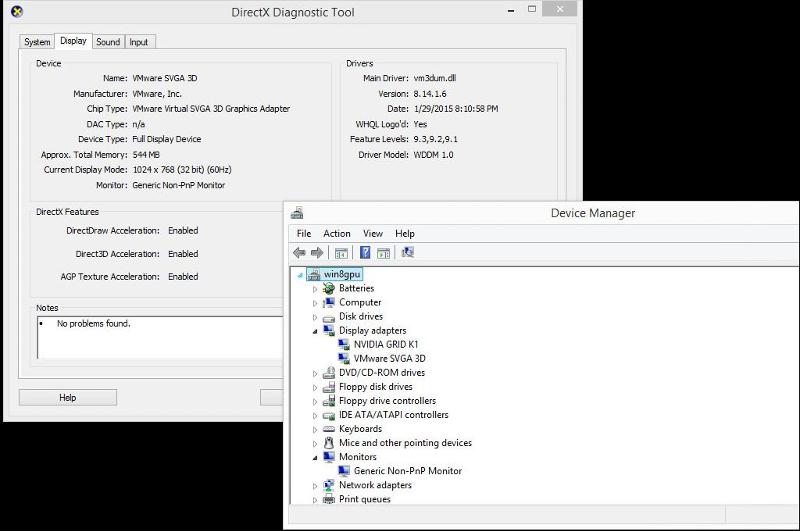 What am I doing wrong?
Thanks in advance.
Mark.