I shut down a Hyper-V host to move it to a new rack, unfortunately when it was rebooted it was not connected to a network.
One of the systems is not happy. I cannot connect to it remotely or ping it.
It says it is running but when I try to access it from the console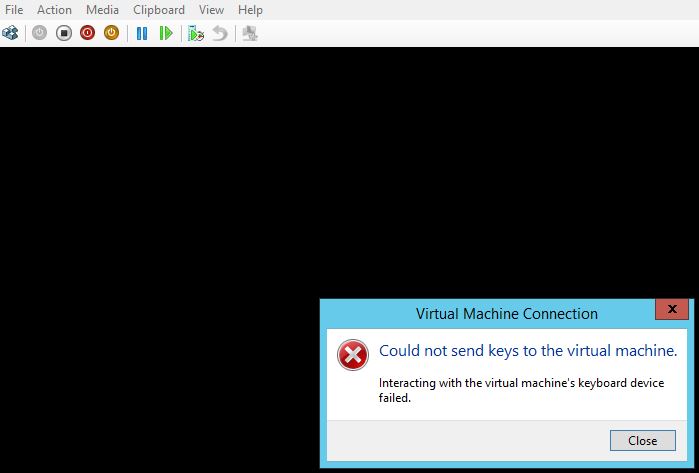 it will not accept the keys
Shutdown from the console does not work: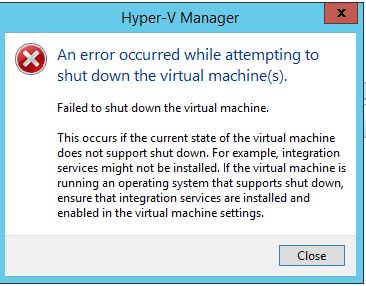 .
Any more ideas?