I'm trying the following query (SQL Server 2008 R2) but not getting the results I expect.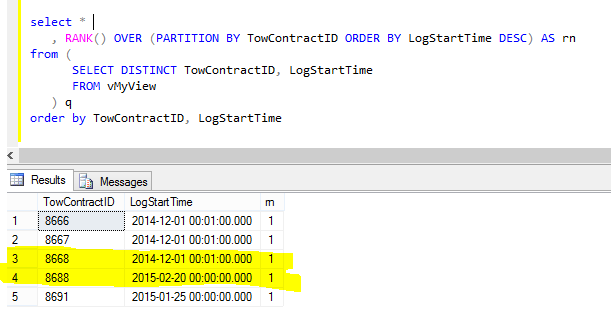 Since I'm partitioning on TowCotnractID and ordering by LogStartTime, I expected the two highlighted rows (same ID) to have a rank of 1 and 2 in descending date time order. But both have a rank of 1.
Can someone tell me why this is happening and how to fix it?