I bought this template and want to make this page work in a separate file.
http://www.keenthemes.com/preview/metronic/theme/templates/admin4/ui_session_timeout.html
I have made it work (minus the css) but there's one issue. I don't know why when I bring up my sample page, a "modal" is already displayed. After 5 seconds or so, the actual modal is displayed.
My example is small and I've zipped it and attached it. Just click on the HTML page. I have screenshot below as well.
This screenshot shows when the page is first loaded. I don't know where this modal (I know it's not modal...I think it's because I don't have css) shows up.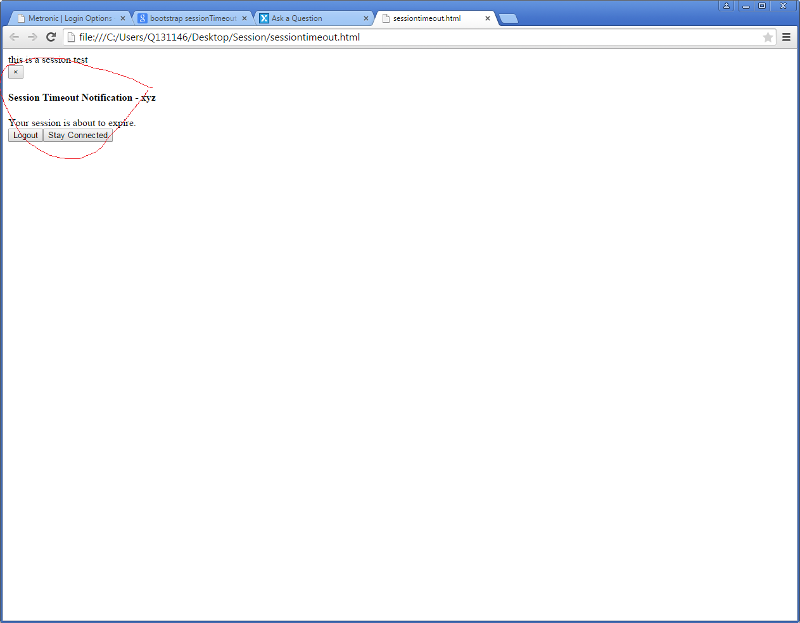 Then after 5 seconds, the actual modal shows up and the first one is there.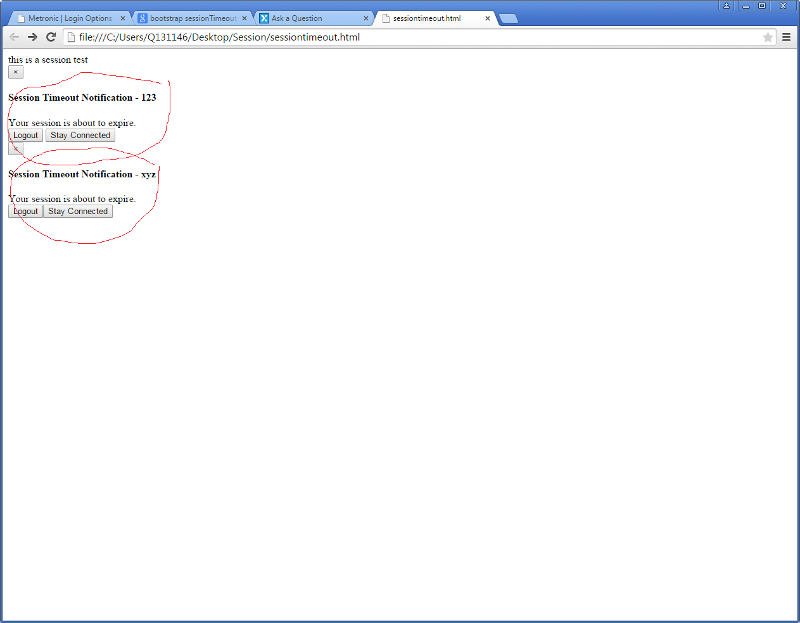 Session.zip