I have an Excel 2013 workbook that has three tabs: Select industry, Ref_Assets_By_Industry and Ref_Industries
The "Select Industry Worksheet" has a combo box (data validation / list / industries) that the user can select from. The values in the list come from a named range in the sheet "Ref_Industries"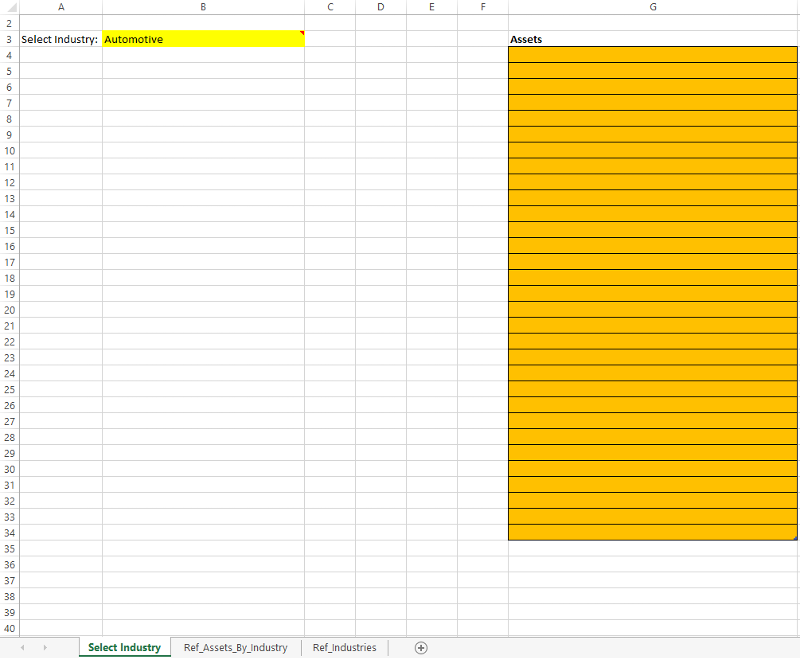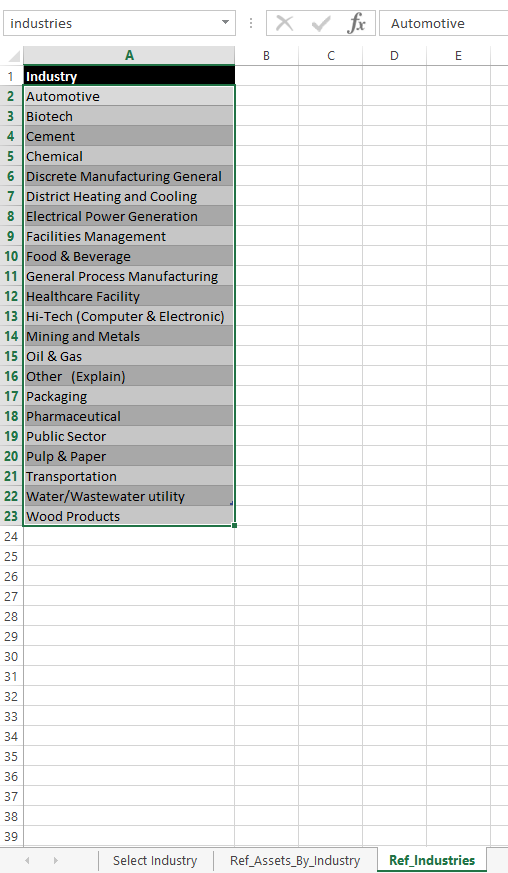 What I need is to populate the cells to the right of the drop-down box (e.g. G4:G56) with the assets that match the industry that has been selected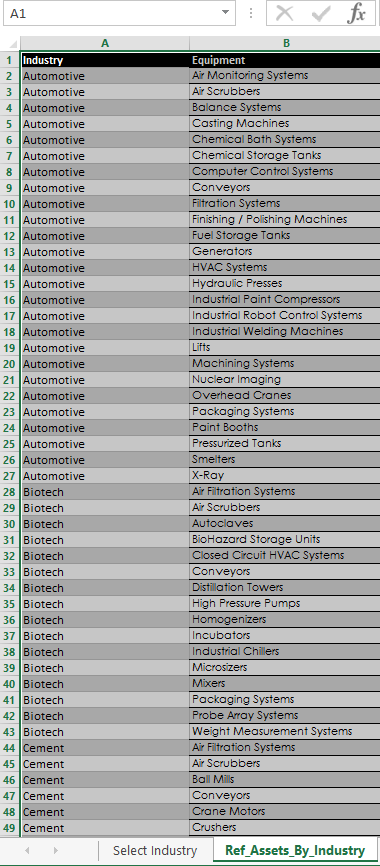 Is there a way to do this without having to write a script? If I do have write it in VBA, how do I call it so that the population is dynamic after the industry is selected from the drop-down? (and also clear out the previous values)?
I have attached an example worksheet that has the example I am referencing.
Experts-Exchange-Question-Excel-Populate