Dear Experts:
I got a worksheet where I need to allocate items to a list of cities.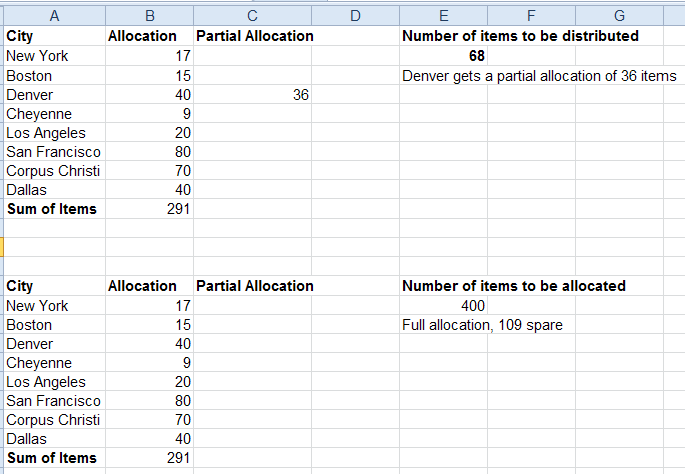 E2 says that only 68 items can be allocated versus the required 291 items
Can a formula be entered that is capable of showing the partial allocation as seen in E3 or C4
Help is much appreciated. Thank you very much in advance.
Regards, Andreas
I have attached a sample file for your convenience.
Allocation-Excel-Formula-EE.xlsx