Hi Guys,
We have run into an issue (for the second time) with NPS blocking devices. We do not really want to use it as we control access from the firewall.
When when opening the RD Gateway Manager today, it caused clients to be unable to connect. Both internally and externally they get the attached message: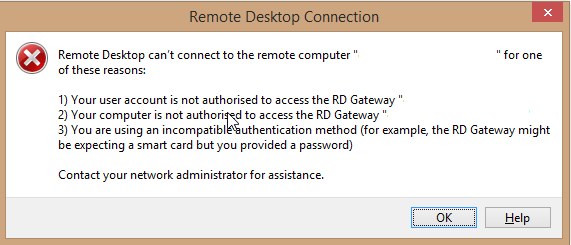 The RD CAP and RD RAP are configured to allow all domain users, with no restrictions placed on Computers. They have been configured to allow access to everything on the network.
How can we just disable this entirely?
Thanks
Chris