Hi
I have a bunch of Window 7 VM's that the NIC is going to sleep in the middle of the night and causing an alert to wake the on call person (why we have to monitor VM 24/7 is beyond ludicrous).
I'm looking for a way to use VBscript or use GPO to disable the NIC power management (see attach 1).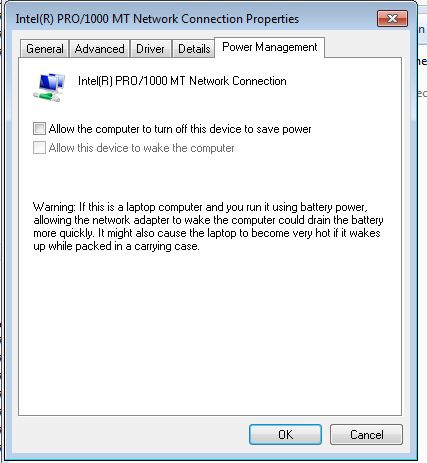 All the sites I've found seem to have incorrect PnP settings. The Nic on the VM's are "Local Area Connection 2", but it doesn't seem to relate to the associated reg key. The reg key is showing 13 NIC's and PnPCapabilities only show up on 10 & 11. It must be NIC 0011 because the PnPCapabilities changes from 110 to 118 (see attach 2)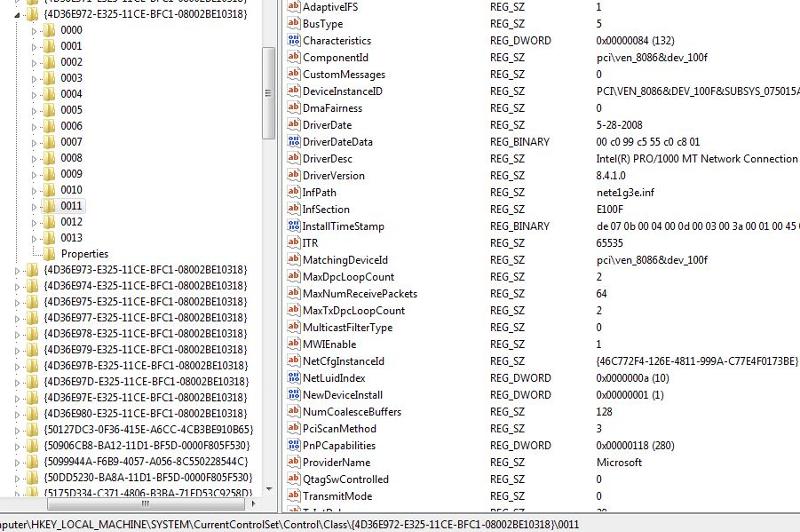 So, I would like to apply this key to several VM's. I could use psexec with a list and apply the reg settings but would prefer vbscript or GPO.
Thank you!
Tony