Hi, I have a keyword, senior meals. I did a search of my site, and I've got it in the title of many pages.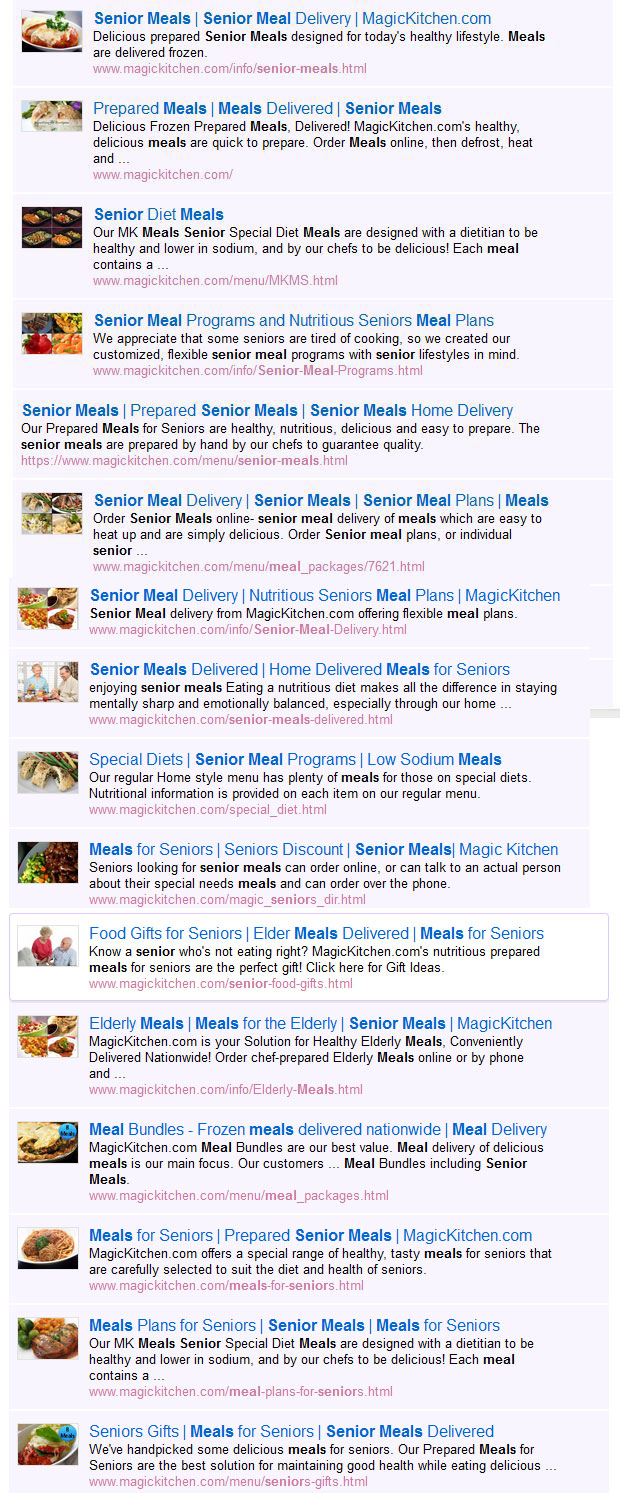 I think I'm diluting my SEO for this keyword pretty badly. I'm going to go though and rebuild the title on many of the pages, making sure it's relevant to page content. But what about instances where I actually have pages that are dedicated to that keyword? Should I delete some pages?
Thanks for your advice.