Good day,
I checked the status on our exchange server this morning and found that the database failed over yesterday. It was a network relalted issue which has been resolved.
The Cluster network failed and reset itself so I had to reconfigure my cluster network - passing diagnostics now. However when running
Test-replicationhealth I still get database redundancy errors. When checking in the EAC each copy of the database says healthy.
See below pictures - Will this resolve itself?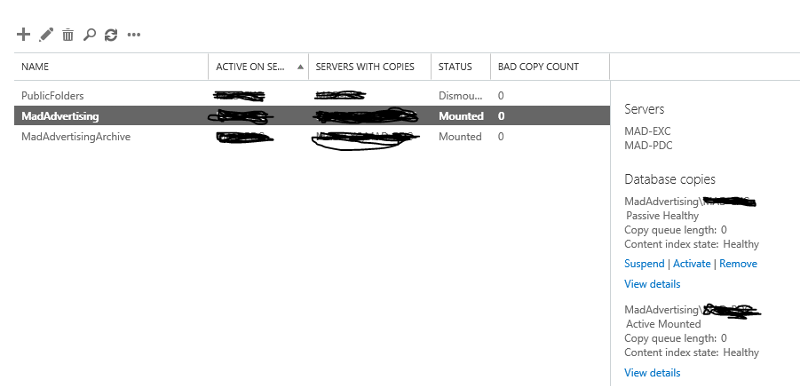 Please Advise?