Hi Experts
I have a 2012 virtual File server in a Hyper V environment with de-duplication enabled.
I suspect that Veeam offsite replication jobs are failing due to unexpected file growth caused by De-duplication on the 2012 server which runs once a month.
The deduplication settings are setup as follows: (Also refer to screenshots below)
E: drive - Capacity = 1.3Tb
Free = 808Gb
Deduplication Rate = 58%
Data deduplication option set to: General purpose files server
Deduplication files older than (in days) = 5
Deduplication Savings = 741Gb
My questions are:
1.What is the best method to reduce the Deduplication say from 58% to 20%
2.Would it be worth reducing d-dup given the deduplication settings mentioned above/attached or would you recommend disabling De-dupliation
3.Would data and data access at all be affected if de-dup settngs are altered?
4.Would Veeam backup or replica jobs have to be re-created or have to re-run/rebuild from scratch if de-dup settings are altered?
5.Would simply reducing the de-duplication files older than 5 days set to 2 (example) days be the only settings that need to be changed?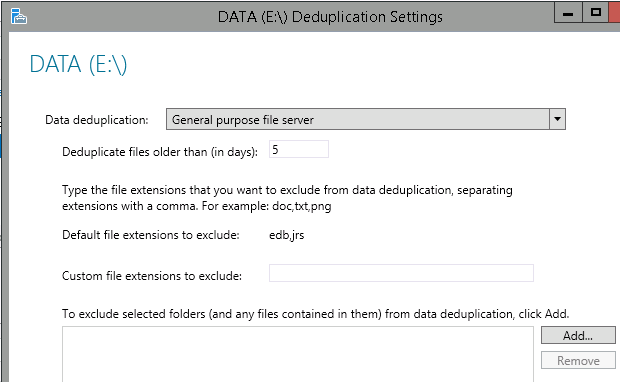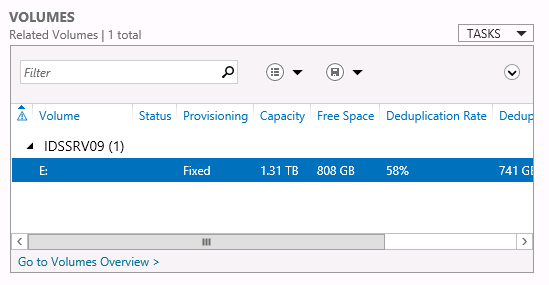 Thank you