I tried to create a data set on a remote computer. I right clicked on computer, and chose manage, put in my admin credentials. In action, I chose another computer. Everything seemed fine as I was creating the data set. When I got to the part to run as: I put my admin credentials in and click finish, and I get this error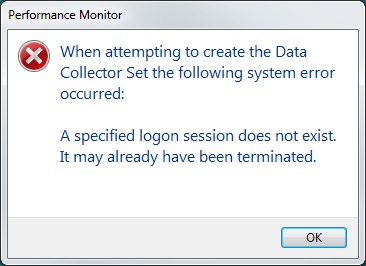 Any ideas why I'm getting this?
I have used my admin credentials at other times to install software on this pc, and it worked fine.