Please see screenshot below. My security team has identified vulnerabilities that needs to be re mediated.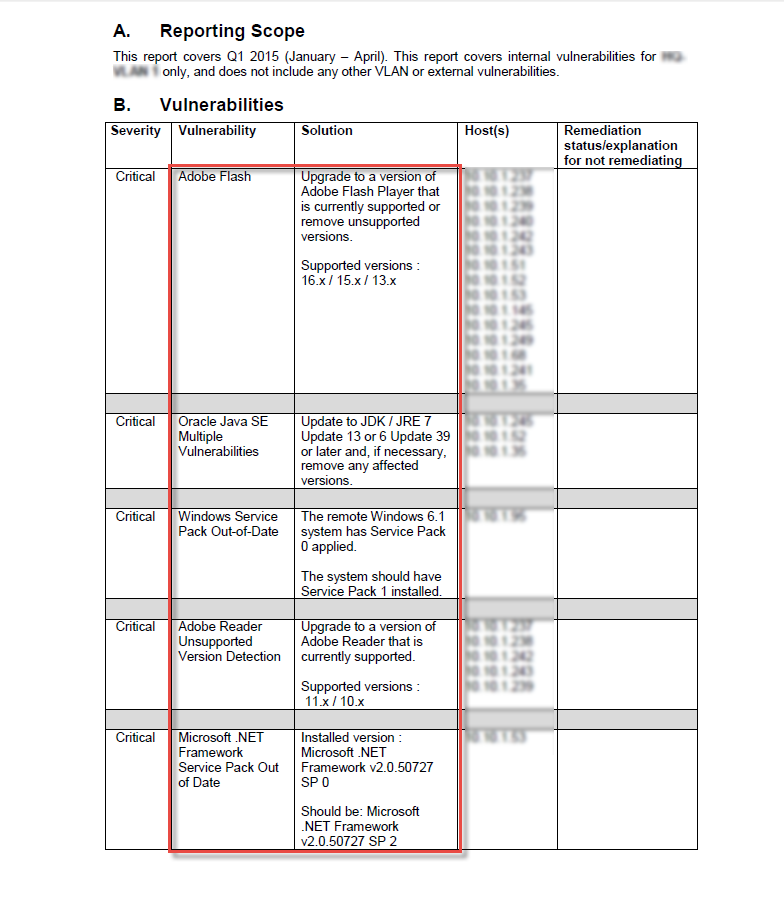 In our environment, we run GFI as our patch management solution (v 11.3 - LanGuard 2014). Can LanGuard find third party updates when I do a scan? Will it find the updates that I need from the screenshot above? If so, I'd like to know if I am configuring the scan profile properly to look for them. See below.
This is the scan profile I configured. In the vulnerabilties tab, should I scan for what is highlighted in yellow?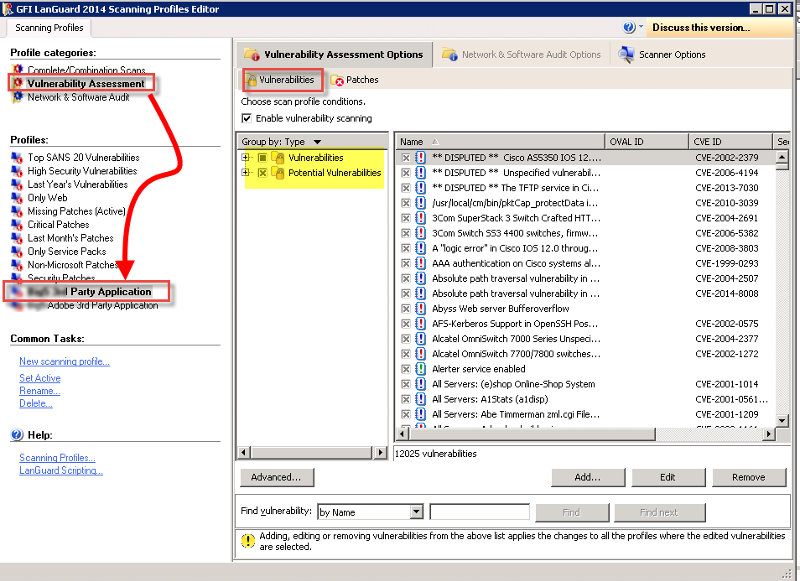 Or, should I just check x off everything in the "All patches" section in the Patches tab?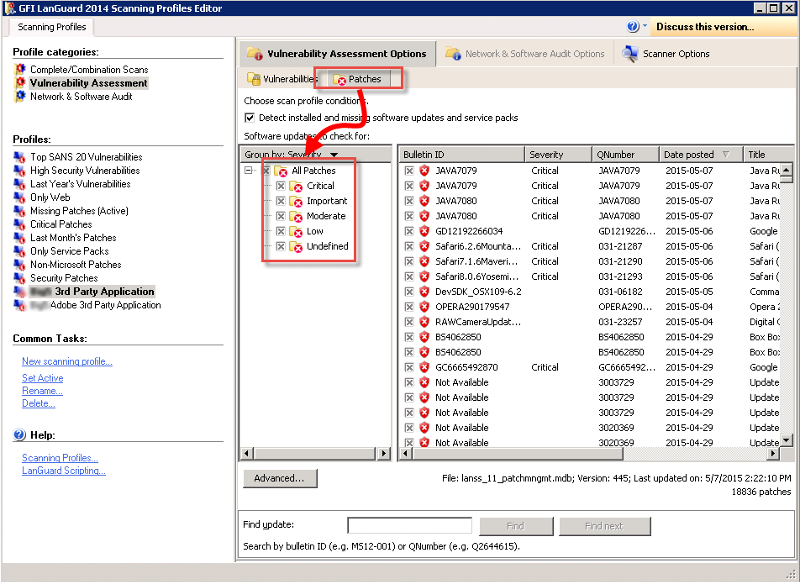 Is it best to exclude something under the Advance option?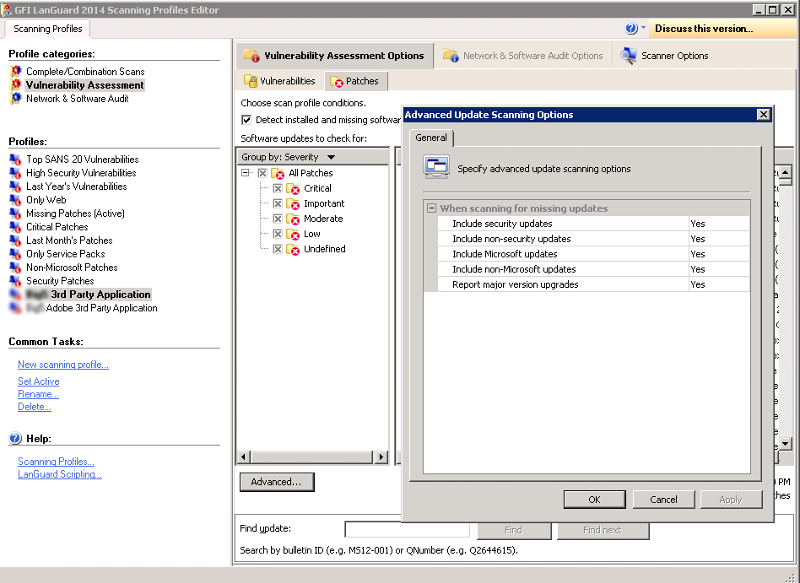 If GFI cannot do the job, what other options do I have? Where can I find these updates in the remediation list so I can do a mass deployment to the hosts?