My monitoring system says that my VPN server's available memory is suddenly and unexpectedly dropping to zero, and then spiking back up. It happens once a day, and only for a minute or so.
Check out the attached screenshots of a weekly graph of the available memory for three of my server.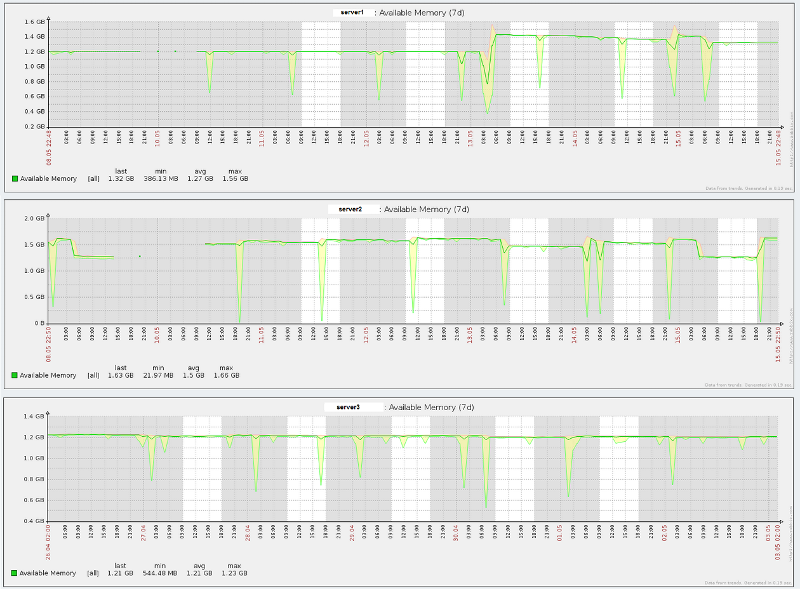 The sudden drop in available memory only lasts a few minutes (or sometimes even seconds) and happens seemingly randomly. Almost like some process runs away and allocates all the memory, then crashes and all the memory gets freed up again.
Any idea why? Or how I can "catch it in the act" and identify what's doing it?
The only thing the servers have in common is that they are all Windows Server 2012 R2, and the only thing installed is the Routing and Remote Access role. The servers are dedicated to this task and do nothing else, but aside from that they are totally separate installations for separate clients in separate forests. Other servers (e.g. the domain controller, fileserver etc.) don't seem to be affected.