Hi
I have 2 tables.
Table NETWORK:
Table LOAD_STOP: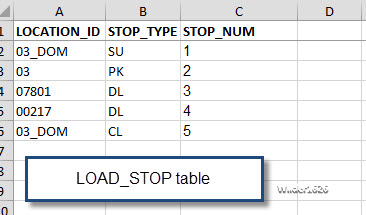 What i need to do is to find what is the empty miles between 2 locations.
To pull the empty miles, the logic will be:
find in the load stop table the Last Stop_Type
DL
Location_ID to Last Stop_Type
CL
Location_ID distance from Network Table.
If we take the example above, the last location ID with Stop_Type
DL
is:
00217
and the last Stop_Type with
CL
is:
03_DOM
.
Once we know the location 1 and 2, it will look for this combination in the Network table when( LOCATION_ID1 = 00217 and LOCATION_ID2 = 03_DOM) or (LOCATION_ID1 = 03_DOM and LOCATION_ID2 = 00217) and get the MILES value, in this case 170.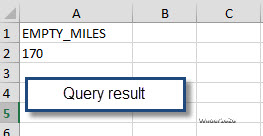 How can i do that.
I'm joining the 2 table extract.
Thanks for your help
LOAD-DETAIL.xlsx