I have RHEL 7.1 developer version installed as a guest on virtualbox running on my windows 8.1 laptop.
I have 2 network adapters set-up, the first the normal NAT which allows me to register with red-hat, install java with yum etc.
I also have defined the following network adapter in virtualbox: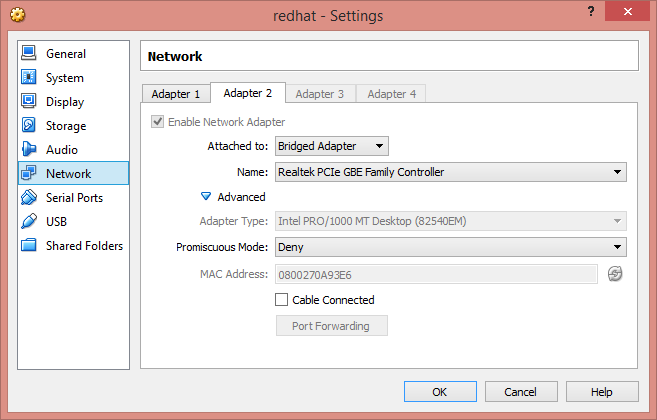 As I understand it, this type of adapter will allow me to view/gain access to the RHEL guest on virtualbox.
I need help to understand what steps must be done to be able to see linux as part of my windows network.
(background - the end point is to access a jboss EAP server running on the linux guest from the jboss developer studio running on my windows laptop)