Dear Experts,
Sine yesterday I am getting below mentioned error message on Event viewer in all the SP servers
And it is effected the SharePoint performance, user are complying the slowness issue. Please advice
1. Table SPDistributedCacheCalls_Pa
rtition10 has 460521472 bytes that has exceeded the max bytes 460175067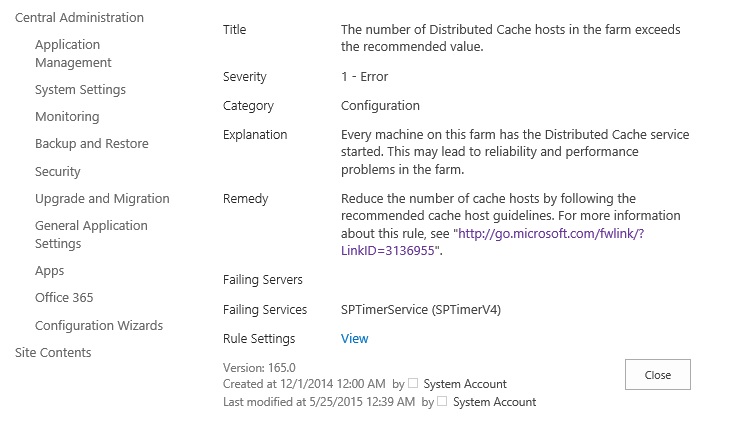 2. An exception occurred when trying to issue security token: The server was unable to process the request due to an internal error. For more information about the error, either turn on IncludeExceptionDetailInFa
ults (either from ServiceBehaviorAttribute or from the <serviceDebug> configuration behavior) on the server in order to send the exception information back to the client, or turn on tracing as per the Microsoft .NET Framework SDK documentation and inspect the server trace logs..