I have downloaded and restored adventureWorks2014 database, Now I want to build entity diagram. Upon selecting adventureWorks2014/Databas
e Diagrams I am getting the following message:
TITLE: Microsoft SQL Server Management Studio
--------------------------
----
Database diagram support objects cannot be installed because this database
does not have a valid owner
. To continue, first use the Files page of the Database Properties dialog box or the
ALTER AUTHORIZATION
statement to set the database owner
to a valid login
, then add the database diagram support objects.
There are two areas I can think of some changes have to be made:
1) InstanceName/Properties/pe
rmissions as shown below: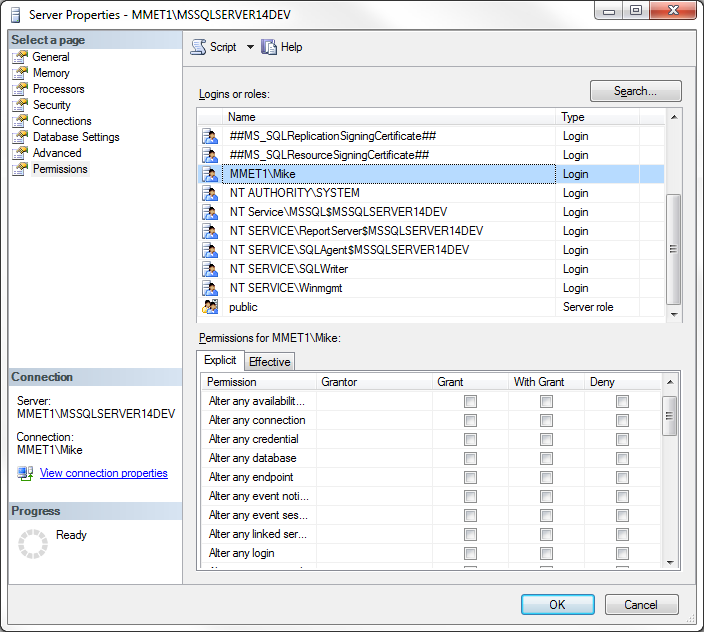 2) SQL Server Folder Name/Properties/Security Tab as shown below:
Question 1: How can I change these settings so I can continue building diagrams for this database (I want to see the table structure for this database)?
Question 2: What resources do you suggest for me to continue for better understanding of these types of SQL Server admin activities?
Thank you.