Hi,
I recently installed VS 2013 on my new, very fast, laptop. When debugging everything gets to be very slow:
First of all the debugging as such is slow takes for ever for the step tools to be available and then it's very slow to move from row to row.
After I stopped debugging VS is so slow that a restart of it is the only option.
I of course looked in to this to find different solutions:
I've enabled Just my code in Options/Debugging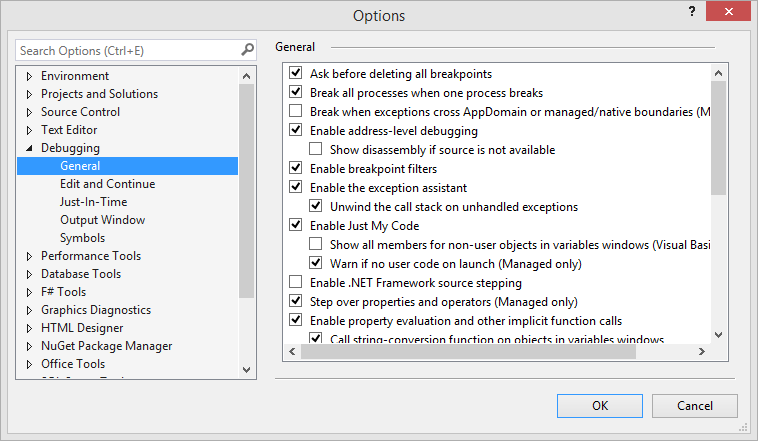 I've also added a special caching library for and told it only to download specified modules (and that is empty).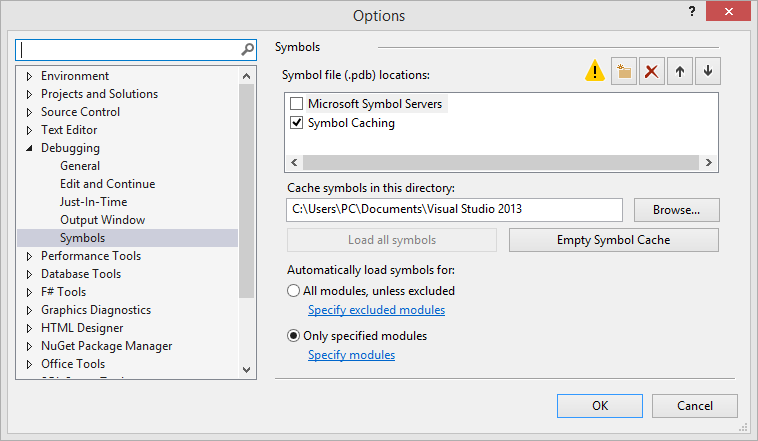 I've also clicked the Load all symbols button when it's in debug mode.
I've checked the checkbox "Require source files to exactly match..."
Still it's extremely slow.
If someone has some advice to offer I would be most grateful!
Peter