We are running Exchange 2010.
we started noticing a slow and steady decrease in free space as backups complete and the transaction logs get truncated.
each time they get truncated, a little less free space is freed up after each backup completes.
we have been hitting our heads against the wall trying to figure out what is it that is causing this issue.
to illustrate whats going on please see the graph below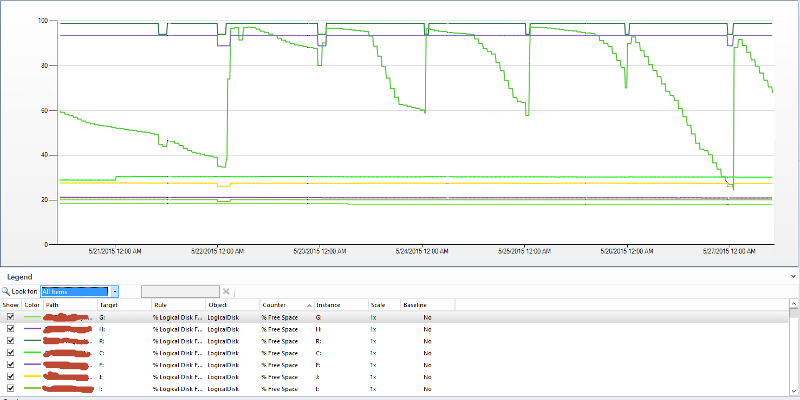 As you can see, the free space starts at the very top and starts to drop as the day goes by with transanction logs. Once backups complete, the graph jumps back up to the top but if you notice, the bar is lowered slightly with each completion of Backups
So are there any good tools to use to find out what exactly is causing this behavior? please bear with me, I am new to exchange.
When i run a get-mailboxdatabasestatus command everything looks healthy.
It appears so far that not all the logs are getting truncated and thats whats causing the issue, but we dont know why this is happening.