Hi,
our ProtocolLog\SmtpSend directory is devoid of any logs.
I've checked in ESM -> Server Configuration -> Hub Transport -> Log Settings and everything is ticked and set to the default directories.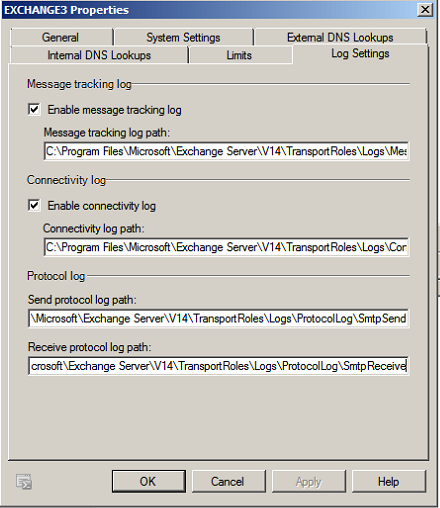 All of our Receive Connectors are also set to Verbose.
I've read loads of threads and guides and it seems like I have done everything correctly. What have I missed?
Thanks.