Hello and thanks in advance.
I have the following issue, I just configured AnyConnect on our firewall, and it works for Mac, but not for Windows.
I have no issues connecting Mac Clients, but when it comes to Windows I get this (see the screen shots) And I have done it with and without Antivirus and local fwalls enabled.
Any ideas?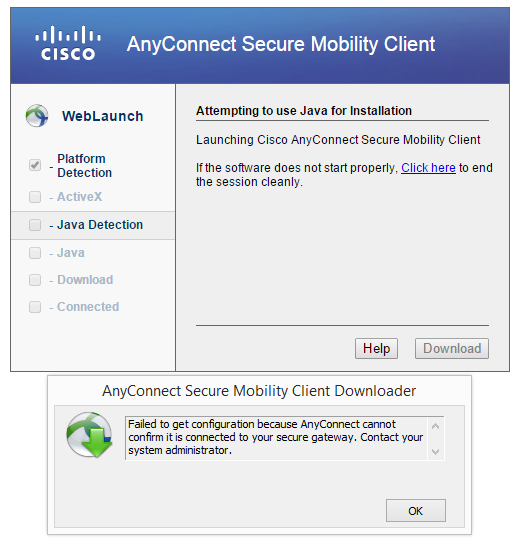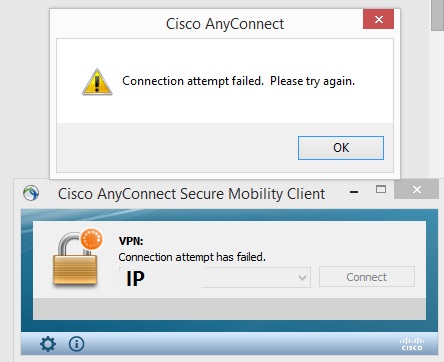 Your help will be appreciated.