In the default location for the sql2012 data (C:\Program Files\Microsoft SQL Server\MSSQL11.MSSQLSERVER
\MSSQL\DAT
A) , when I check the folder permissions, I see a principal listed as MSSQLSERVER. screenshot attached.
in the folder where I am moving the databases to.... there is no MSSQLSERVER principal that has access to the new location... this makes sense.... the problem is... I can't find the MSSQLSERVER principal in the pick list to give it permissions to the new location where I am placing the db files.... it's not there. I have checked in domain and local. screenshot attached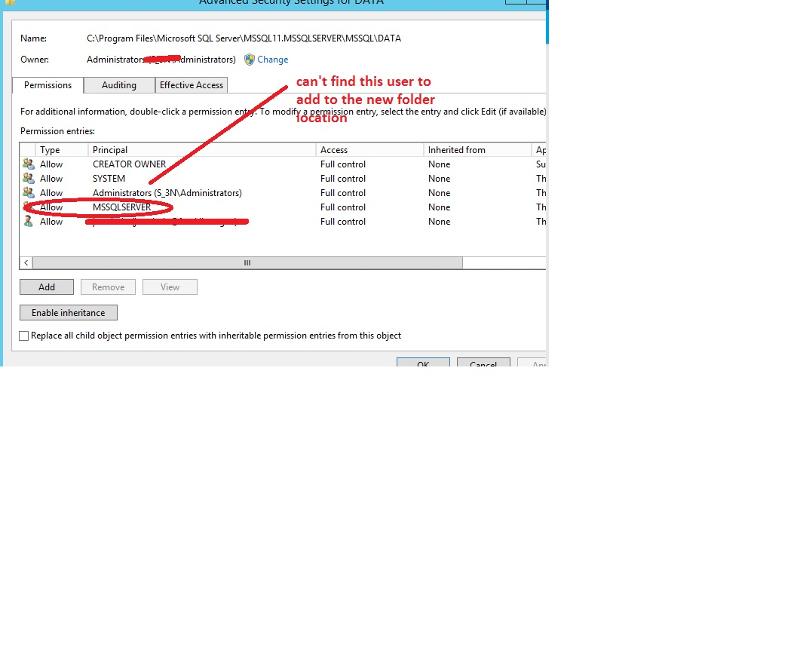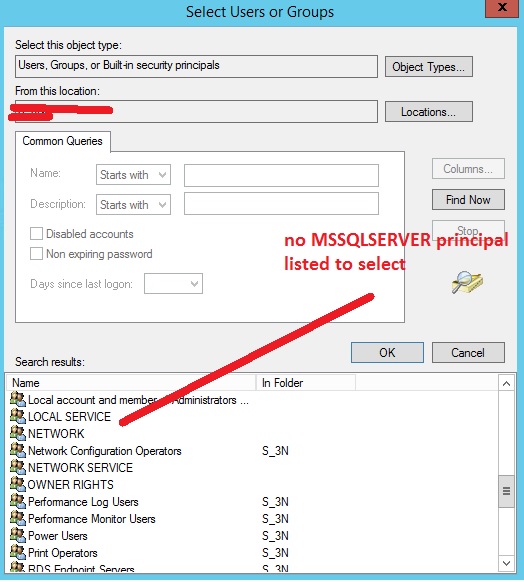 anyone offer any insight into this.