Hi Experts,
I have a network currently configured as image1 (below)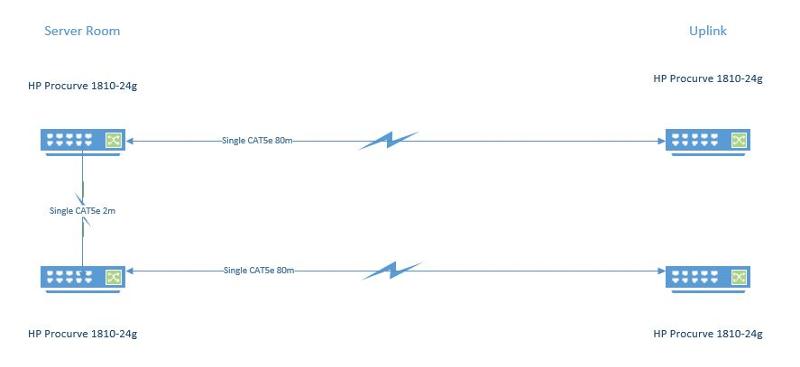 Im thinking of replacing the the single CAT5e cables between the switches with 2x CAT6 cables image2 (below)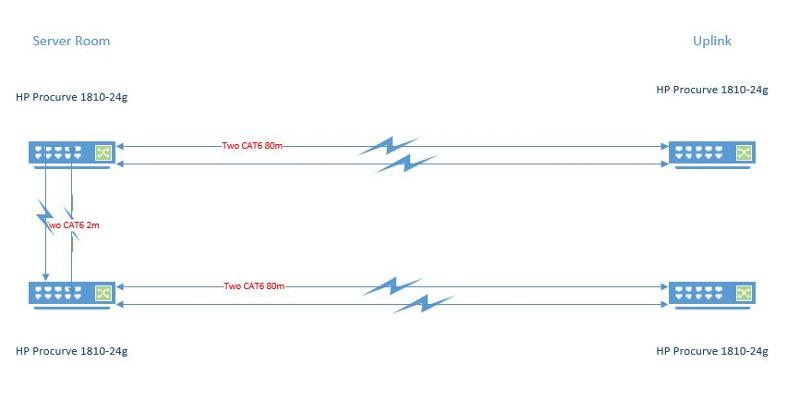 I have a couple of questions..
1. What do I need to configure on the switches?
2. What trunk setting should I use? Static, Active or Passive
3. The trunk names, do they need to be the same or can it be different?
Sw1; Trunk = uplink1
Sw2; Trunk = uplink1
Sw3; Trunk = uplink1
Sw4; Trunk = uplink1
4. Switch 1 and 2 (ServerRoom Side) How would I go about configuring trunk between these switches?
5. Will I see network speed improvements?
I played around a liitle bit today and it can't be as simple as giving the trunk port a name and assigning the ports...
Image 3 and 4 is of switch 1 and 3 (the top switches on the images)


Any other recommendations?
Thanks