I have a task to create a segment on the Home Page or our Portal that will show the logged in user the last 5 documents that they shared with someone else. In addition they want to be able to show the correct icon based on the document type.
The images will be stored on the local hard drive (see attached).
I will return the documenttype in my query like so:
documenttype
.doc
.pdf
.doc
.docx
.docx
I am not using standard ASP.Net, I have to work with a third party framework that sits on top of ASP.Net and the only way that I can apply logic is through Transformations which is basically the markup and through javascript/jquery. I can also create custom functions to call from the Transformations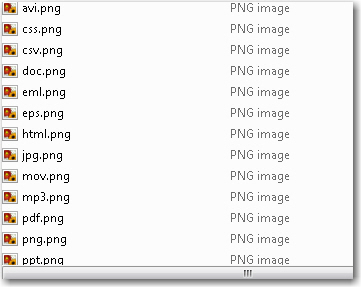 Should I try to store the images in SQL Server and retrieve the images. That has always been so cumbersome or just what should I do?
Any help will be appreciated.