I am at a loss here don't know what to try Next.
Here is the scenario.
I have i SSIS package that runs 1 Powershell command on 10 separate instances by 10 seperate process task running at the same time.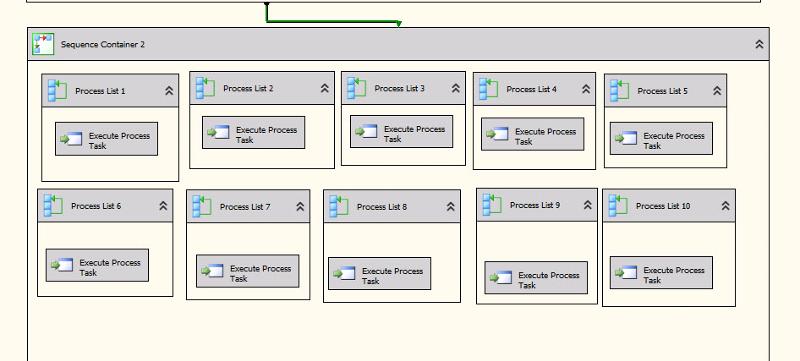 Each process task has a list of servers assigned to it. The script takes a server name and insert the last 5 reboot times for each server and insert them into a table.
There are 7000 Server when I run the package in debug mode it works with out a hitch. The process creates 25,000 entries into the reboot table for the 7000 servers passed to it
(Again this runs fine NO errors)
Here is the issue when I take that same package and upload it to the SQL server Store and call it from a SQL job on the same server it also does not error out it completes successfully. (No errors)
My issue is the results why I run Debug I get 25000 records for reboots of servers. When I run the Job that runs the same package I get 6758 server only.
Not sure whats going on and why the large discrepancy. I have the sql job running as me.
Any idea why I am getting this behavior and how do I troubleshoot this?