After I import the contacts from a csv file to the outlook 2007. It shows ok in my contacts but not appear in the address books. If I click to or cc etc. the address book is blank.
I checked my setting as following.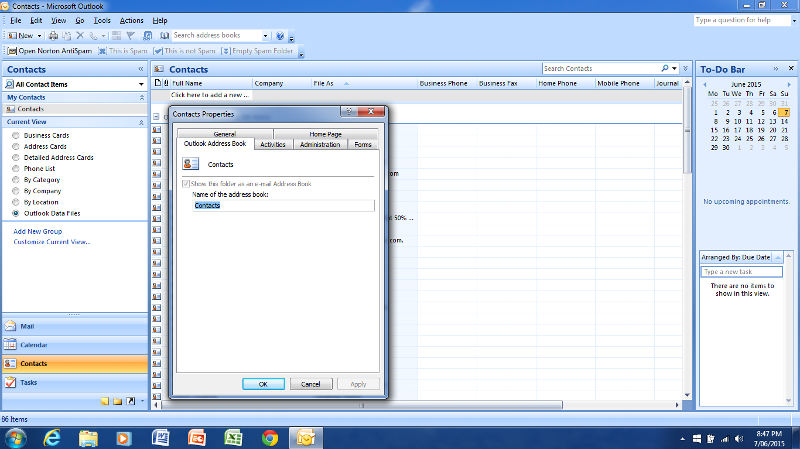 Shown this folder as an email address book is ticked and grey out.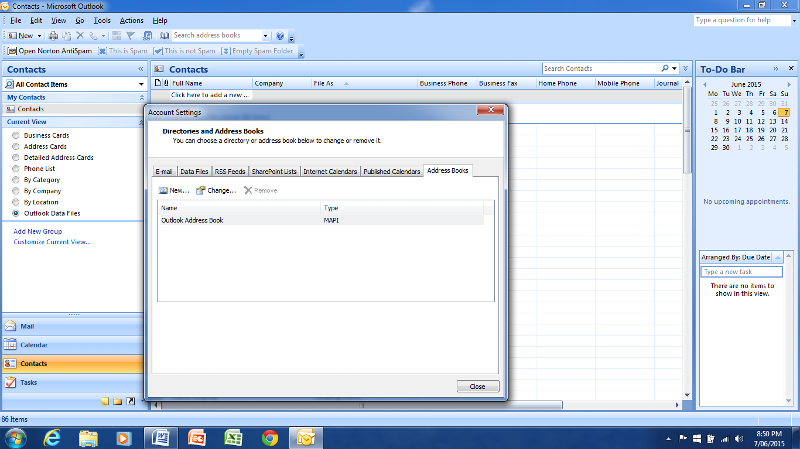 Outlook address book is listed in the Tools-Account Settings-Address Books
I've tried re-create a profile and setup new account a couple of times with no success. Anyone may assist me with this? Thank you.