I'm trying to finish cleanup after having to seize fsmo roles from the operations master which failed in our domain. Seizure of the roles went well, Metadata cleanup (
MS KB Article 216498
) went perfectly up to item 17, where it says,
Remove the cname record in the _msdcs.root domain of forest zone in DNS. Assuming that DC will be reinstalled and re-promoted, a new NTDS Settings object is created with a new GUID and a matching cname record in DNS. You do not want the DCs that exist to use the old cname record.
I can drill down to _msdcs.root and find the CNAME reference to the defunct server, but can't delete it. When I click the CNAME to select it, the red X in the MMC turns black. Here's a screenshot showing the MMC: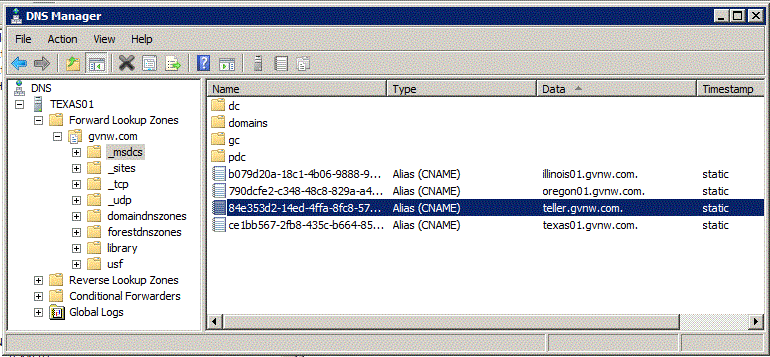 Can anybody offer a possible solution to this?